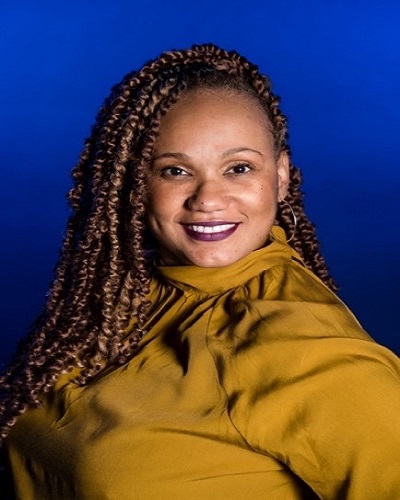 Ms. Jaime A. Gill is a certified life coach, author, and self-reflection enthusiast. She is a sought-after speaker that leads workshops on personal development and leadership. She strives to deliver a message that will activate others to live their best life NOW.
Jaime is the author of Lessons for The Little Girl and Lessons for The Little Boy.  This series is her hope to encourage women and men to willingly risk introspection for transformation and elevation.  Her work as an author has been featured on WGN and Channel 26 – WCIU, Chicago.
With over 25 years of media experience, Jaime has produced content for local and international broadcasts including where she began as an intern, NBC- Chicago.  She has been honored to produce for The American Cancer Society, History Makers, The Illinois Black Hall of Fame, Celebrity Financial Coach Lynn Richardson, Media Mogul - Russell Simmons, and philanthropist and Music Legend, MC Lyte.
Through her Chicago based radio show The L.O.V.E PERSPECTIVE (Lives of Vision and Empowerment) Jaime and co-host Alicia Bowens shared guests and topics to help their national listeners to live on purpose, with purpose, and for purpose. For her commitment to excellence in Media and technology, Ms. Gill was recognized by the Top Ladies of Distinction - Lincoln Park Chicago Chapter with the Crown Jewel Award.
Ms. Gill believes that service is a necessary ingredient to a successful life. Once a victim, now a thriver, Jaime volunteers to empower other victims of sexual assault by partnering with organizations to shatter the silence and erase the ignorance of sexual violence. She was recognized by Jack and Jill of America, Inc. South Suburban Chapter for her efforts to educate communities and empower victims. She was also featured on the cover of The W.E.L.L. Magazine as she shares her story of survival to triumph.
Through her life and commitment to serving others, Jaime was recognized as one of the inaugural women to be recognized by the Chi Lambda Lambda Chapter of Omega Psi Phi, Fraternity Inc., as a Woman of Distinction. Her life of service began at a very early age and even awarded her the opportunity to be on first cover of Guidepost for Teen Magazine with a featured article on her annual commitment to the Angel Tree Program.
Jaime Gill currently resides in Daytona Beach, Florida where she enjoys a career in the emergency room as a consumer access specialist, providing quality service and support to patients and families in their most vulnerable times of life. Jaime's name in French literally translates "to love" which is what she hopes to project through her life's works.
Being a woman is a sacred journey full of ups and downs. Travel with author Jaime A. Gill as she shares stories and themes that capture the essence of being a woman. Through key moments and experiences, our perspective can either help or hinder our growth and elevation. This sequel to Lessons for the Little Girl: Lessons to Learn, To Live, To Love invites you on a journey of self-reflection from childhood to adulthood that hopes to help you celebrate the woman you become all by remembering the little girl you once were.
What does it mean to be a man? For many, that definition and description may vary.
Lessons For the Little Boy presents the stories of 13 amazing men ranging in age from 23-66. They share their transparent stories of dreams, hopes, struggles and successes. Through their personal reflections you will experience their journey in life, love, business, friendship, family, and fatherhood.
We invite you to journey with these men, embracing the lessons they have learned on their paths to, from and through manhood.
Their stories are not just just for men and young men, but for anyone who desires to seek to learn life lessons through the eyes of men.
When we are happy we still laugh like that "little girl".
When we are sad, we still cry like that "little girl"; and ultimately we still want to be loved and dream big like that little girl.
These lessons are lessons that you need to learn and embrace throughout your life so that no matter where you are, you can always love and learn a LESSON FOR THE LITTLE GIRL.... inside of you.
Ms. Jaime A. Gill wrote this book as a celebration of her childhood and an opportunity for other females to embrace their lives at every stage of development. Ultimately she dreams that this book will serve as a tool to create conversation between the generations.
Write a Review for her on Goodreads
Connect with Jaime on Twitter
Buy Lessons for the Little Girl on Amazon