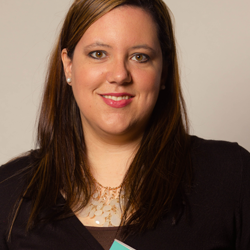 Julie M. Holloway of JMH Art & Design Studio, is a native of Chicago, IL where she currently resides with her husband Darnell and two children, Jasmine and D.J. Holloway operates a boutique home-based graphic design, web, print and marketing company. The Entrepreneur Within You is making national headlines as the crew expanded beyond the book into workshops, meet-ups, radio and coaching/collaborative efforts.
The book is a collection of inspirational and practical business advice from Julie Holloway and 16 contributing writers who each pen a chapter on a variety of business topics and personal reflection. Contributors; Rhonda E. Alexander, Steve Amella, GaLonda Chatman , Beth Doyle Adam Jackson, Tiffany Jasper, Corliss Johnson, Shaniqua Jones, Nicole Knox Merry Marwig, Dana "The Loctician and Barber" Moten, Glenn Murray , Patrice N. Perkins, Q. Scott Riley , Anthony Lamar Smith, Danielle Willis . Foreword by Dr. Bernada Nicole Baker
After the launch TEW and 1-year anniversary as a full-time entrepreneur, JMH was given the name "The Dream Midwife" creatively collaborating and creating lively brands for her client's small to mid-sized businesses.
The Entrepreneur Within You
A collection of stories that talk about how to overcome the obstacles of making the leap to entrepreneurship; the importance of sound relationship building to your business success; dealing with procrastination; overcoming the fear of being in business for yourself; the importance of marketing, understanding the tenacity that it takes to operate a successful business; and many other pertinent subjects. Each story provides some great insights into the world of entrepreneurship. Whether you're contemplating becoming an entrepreneur or someone that has been in business for a while, this book is for you.
The Entrepreneur Within You Volume 2
The Entrepreneur Within You Volume 2 is an inspirational business anthology that consists of a collection of experiences from a group of entrepreneurs. The authors of the book not only share with the readers how their path to business ownership began; but, they also include diverse and encouraging personal stories of challenges conquered along with tips and tools that aspiring entrepreneurs can use to accomplish their goals. The experiences that our writers share concerning how they have overcome and conquered things in the midst of pursuing their passions will motivate all who are moved to turn its pages! We are fulfilling our destiny by allowing real entrepreneurs a platform to share their trials and then their triumphs, ultimately passing on the torch of dreams held by many of owning their own business. The TEW Crew Co-authors in order: Melanie Foote-Davis, Patrice K. Cokley MBA, Michael Luchies, Brandy Adamson, Juanita White, Ashley and Ryan Small, Nicole Sawyer-Warner, Tiffany Green, Aisha Z. Adams, David Taylor II, Monique Solomon Spence, Aubrey Dickson, Julie M. Holloway, Raiko Dai, Louis Green, Jetta Bates Vasilatos, Donna Smith-Bellinger and Laura E. Knights MSW (TEW Journal).
Connect with Julie on Twitter
Write a Review for her on Goodreads
Buy Julie's books on Amazon